Passport Question : How Do I Update My Name on My Passport?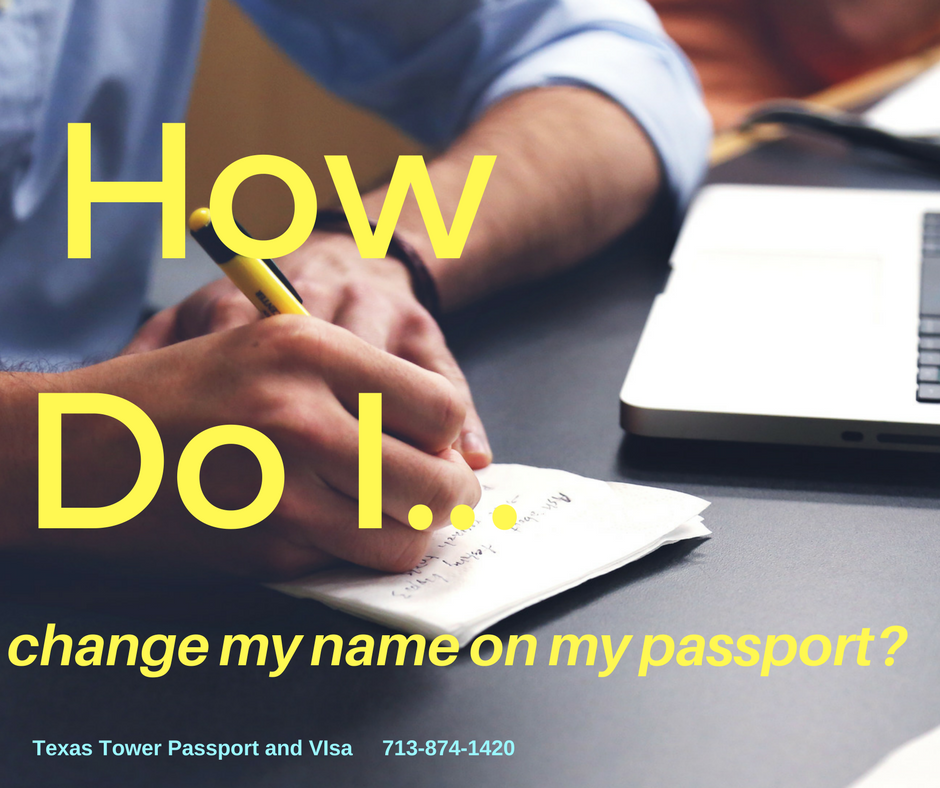 There's nothing worse than getting to the airport, ready to get your boarding pass- and your passport name doesn't match your identification.
Newly married, newly divorced are among the most common reasons for a name change. If all your identification doesn't match, you're not going anywhere until it does.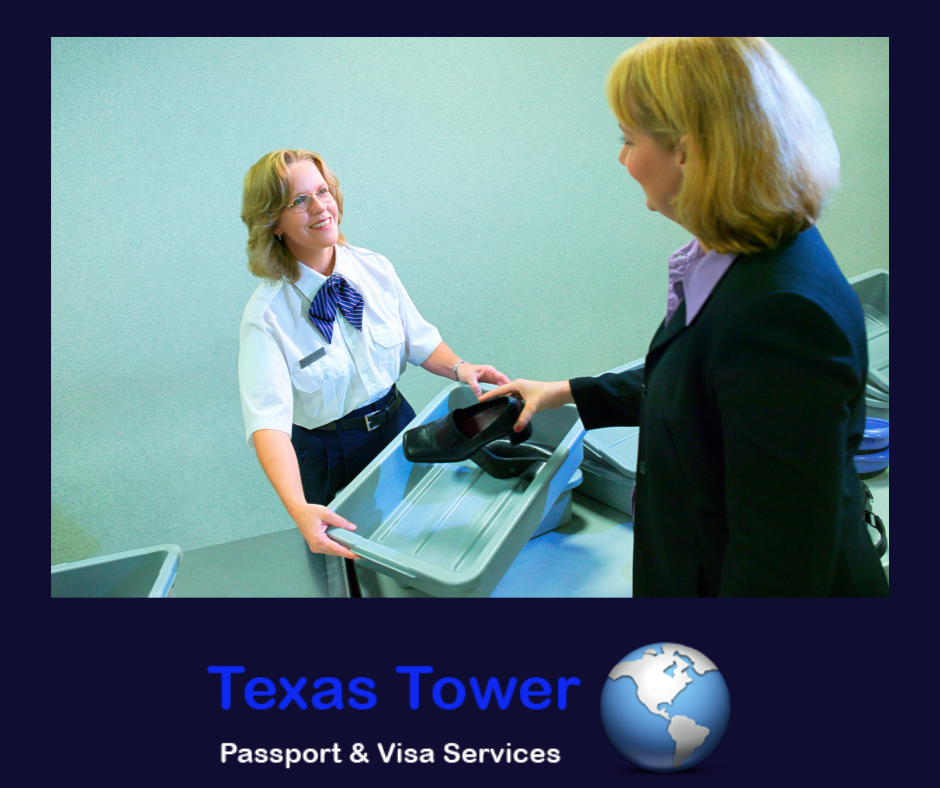 A good thing to do is either change your name well in advance of your departure or wait until you get back to handle all the name changes. Otherwise, your trip might stall in the security check.
Here's all you need to do to get the ball rolling for an updated passport. First make sure you meet the requirements to reapply.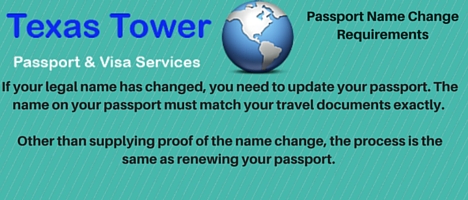 Then gather the following documents and items: (click to view larger)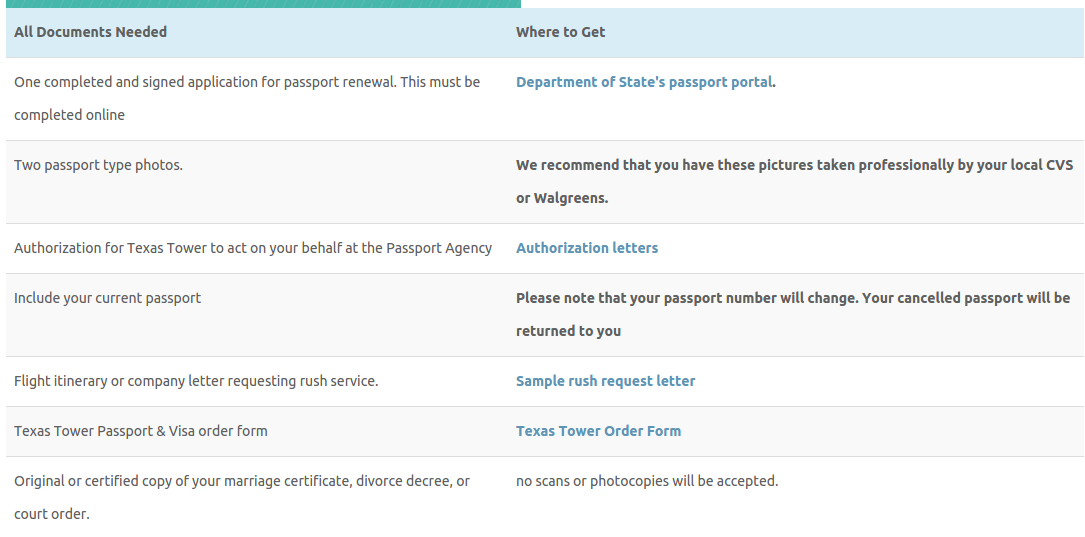 Call our offices today at (713) 874-1420 if you need to change the name on your passport and have any questions. A team member can walk you through the process.