Special Zambia Travel Tips

United States citizens traveling to the land-locked African country of Zambia will need a travel visa to enter the country for travel that is either business-related or for tourism purposes.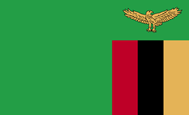 Here is all you need for either type of visa.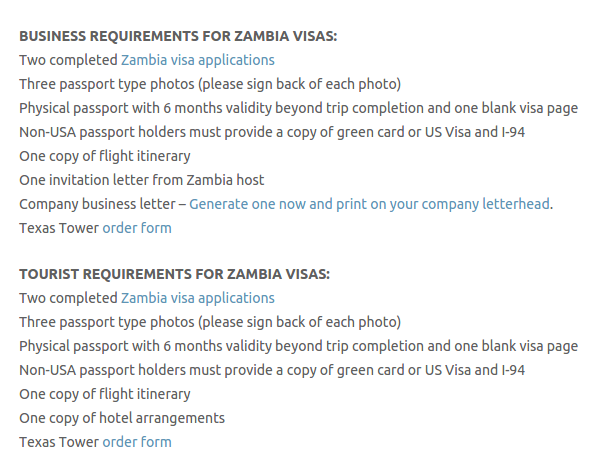 If you are a holder of a passport issued by any of the following countries, the following special notes apply to you for travel to Zambia: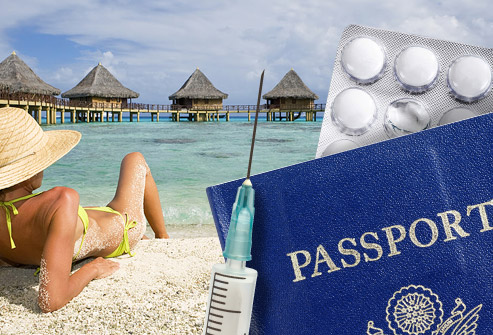 There are no vaccinations required for entry to Zambia, although it is always a good idea to have a chat with your personal physician to see if there are any vaccinations for your personal situation. Hepatitis A can be contracted through contaminated food or water for example, and is a common vaccination for travelers to receive. Outside of Lusaka, Livingstone (Victoria Falls), and well-known game parks, tourist facilities are not fully developed.
One restriction for travelers to be aware of is regarding Benadryl. Certain over-the-counter medications, such as the antihistamine Benadryl, may not be brought into the country without permission. It's a good idea to get permission in advance of your trip. Contact the Government of Zambia's Pharmaceutical Authority to request advance permission to bring the drugs, including over-the-counter medicines, into the country by emailing the Director General at pharmacy@pra.gov.zm
Here's a video with some gorgeous sights to see in Zambia
Ready to get started on your trip to Zambia? Let us help with your visa and passport. Contact our office today at 713-874-1420.