Culture Tour Spotlight: Ghana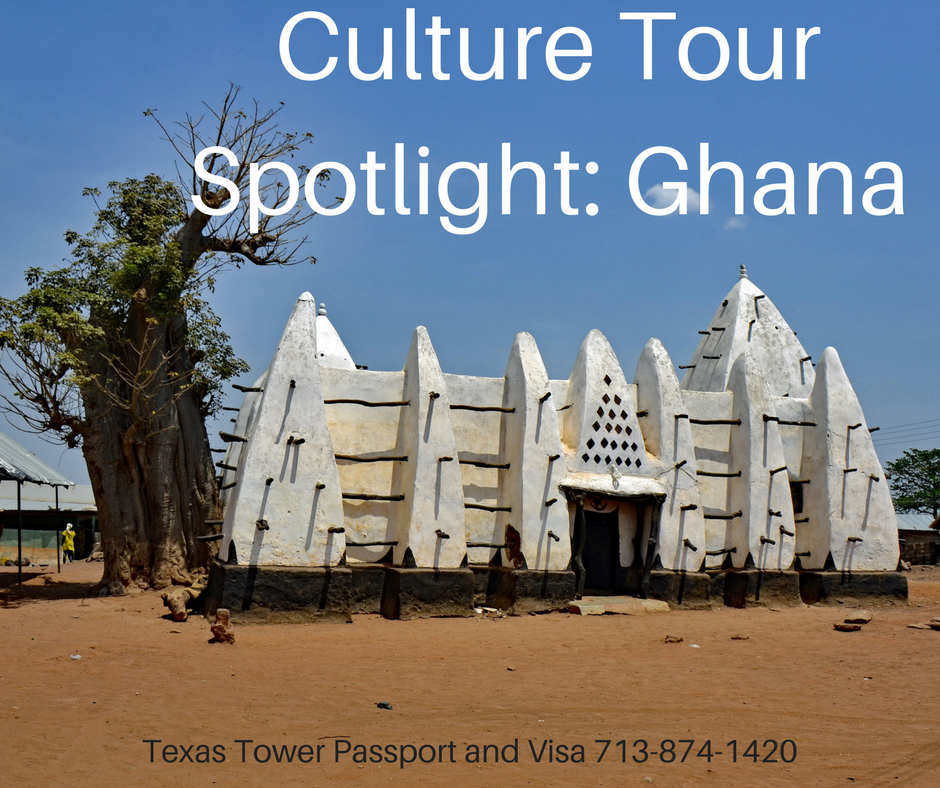 Instead of hitting the night spots, restaurants, and tourist traps around Accra and other Ghana cities, consider making at least one day a historical or cultural tour. Learning the history of a country is a great way to get to know the people and traditions.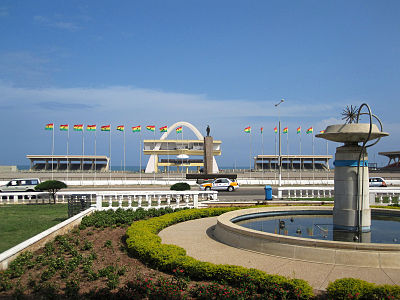 One historical site to see in Accra is found at Independence Square (also known as Black Star Square), home of Independence Arch and the Flame of African Liberation where Dr. Nkrumah declared the independence of Ghana. Located nearby is the Kwame Nkrumah Memorial, the mausoleum of Ghana's ͅfirst President. See items donated by the estate of Dr. Nkrumah as well as books he authored.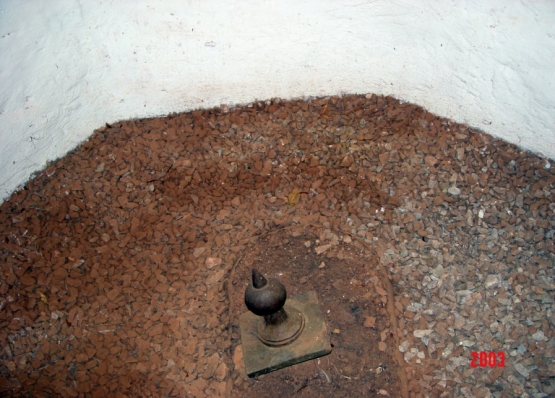 Kumasi, the capital of the Ashanti Kingdom of Gold is another must-see. First, check out Manhiya Palace. The palace was built by the British in 1925 to receive Asantehene (ruler of the Ashanti people) Prempeh I when he returned from exile in the Seychelles to resume residence in Kumasi. This palace was actively used by Ashanti kings until 1974. It is now a museum of the Ashanti Kingdom. Nearby is a sword of legend, the Okomfo Anokye Sword. This sword marks the spot the Golden Stool descended from the sky and has been in place for three centuries. The legend says if the sword is removed, the Ashanti Kingdom will collapse.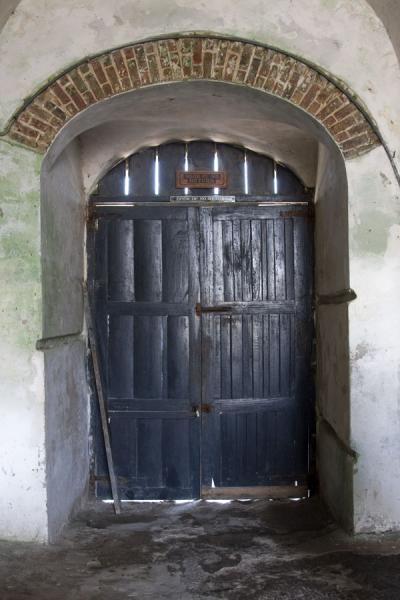 Ghana was part of the journey for many captured Africans who were sold into the slave trade. Only now are they being honored. At Assin Manso, a burial site for two former slaves who died in the U.S. and Jamaica but were re-interred in August 1998 during Ghana's first Emancipation Day Celebration. Also nearby is "Slave River" where captured Africans were washed before being confined in the Slave Castles to away shipment to the Caribbean and Americas.
One of these holding areas is a UNESCO World Heritage Site, named Cape Coast Castle. You can see a slave castle that is still standing and this particular castle has the door nicknamed "Door of No Return" where slaves left but no one came back.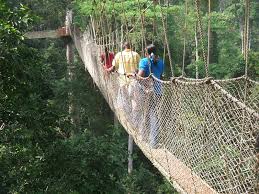 Take in a walking tour at Kakum National Park where you can learn how our ancestors lived in this area. Kakum has Africa's only aerial walkway trough a tree canopy. The walkway is 1000 feet in length and has a 7-bridge walkway with viewing platforms that are 150-feet above the forest floor. See birds, butter͆ies, and see some of the 40 different species of mammals that reside in this forest, including the shy forest elephant.
What is your favorite destination in Ghana? Let us know on Facebook.