Top 4 International Halloween Destinations
We all know most of the creepy Halloween destinations in the U.S. – but what about around the world? Most of these destinations only require a valid U.S. passport to explore.
1. Ireland


Leap Castle near the picturesque town of Birr, is considered one of the most haunted in all of Europe, once the scene of many dreadful deeds and now famous for its eerie apparitions.
2. London


London is easily considered one of the world's most haunted cities. There are numerous ghost tours that you can do with a walking guide or in a horse-drawn carriage. Richmond Park and the Tower of London are two popular destinations.
3. Scotland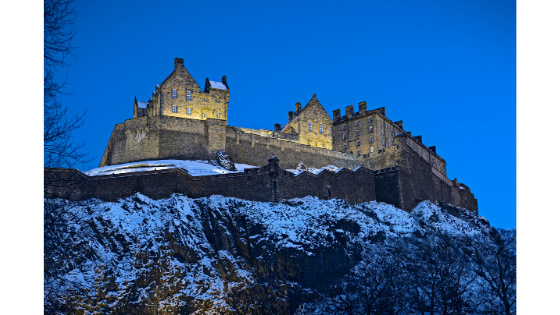 Like Ireland, Scotland has a rich history of haunted locations to visit. Edinburgh Vaults under the South Bridge is a frequent destination on the must-visit list for thrill-seekers. Edinburgh Castle and Dalhousie Castle a fortress turned hotel, also are drawing amateur ghost-hunters as Lady Catherine, the most frequently reported specter at Dalhousie.
4.Sicily


The Capuchin Catacombs is a burial crypt in Palermo, Sicily, and while it's definitely fascinating if you're prone to nightmares, don't even think about being trapped inside. In the 16th century, Capachuin monastery monks discovered that a body of one of their own which was put to rest in the catacombs had become naturally mummified. Ever since, it became the popular spot for dead bodies, who were dressed in their finest attire and placed in poses in the catacombs. Today, it holds some 8,000 very well-preserved mummies and is open to tourists – many have claimed to hear whistling, whispering, and some even returned to a room to find skeletons rearranged in different positions.