Travel to Bosnia and Herzegovina During COVID-19 Pandemic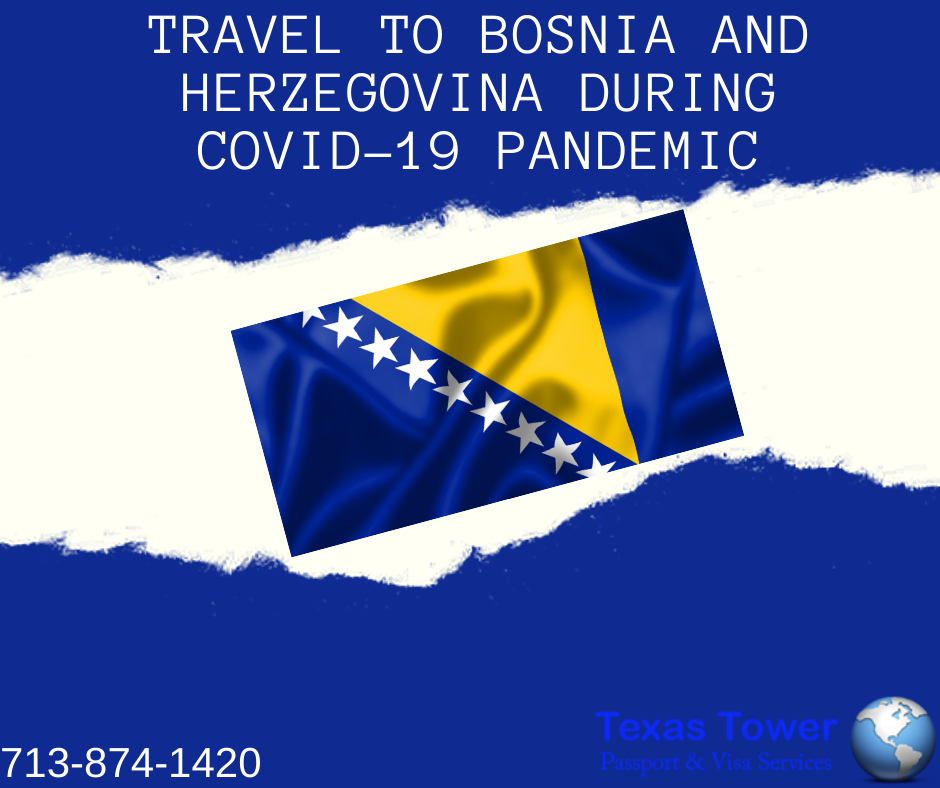 The country of Bosnia and Herzegovina has reopened to international visitors as of September 13.
You will need a negative PCR test result within 48 hours of arrival to enter.
Bosnia and Herzegovina has had more than 22,000 cases of coronavirus.
Although US citizens are not in need of a visa to travel to this country, they are in need of a valid US passport. If you're looking to get a US passport or visa quick and easily, call us at 713-874-1420 or contact us at info@texastowern.net.