Traveling to El Salvador During COVID-19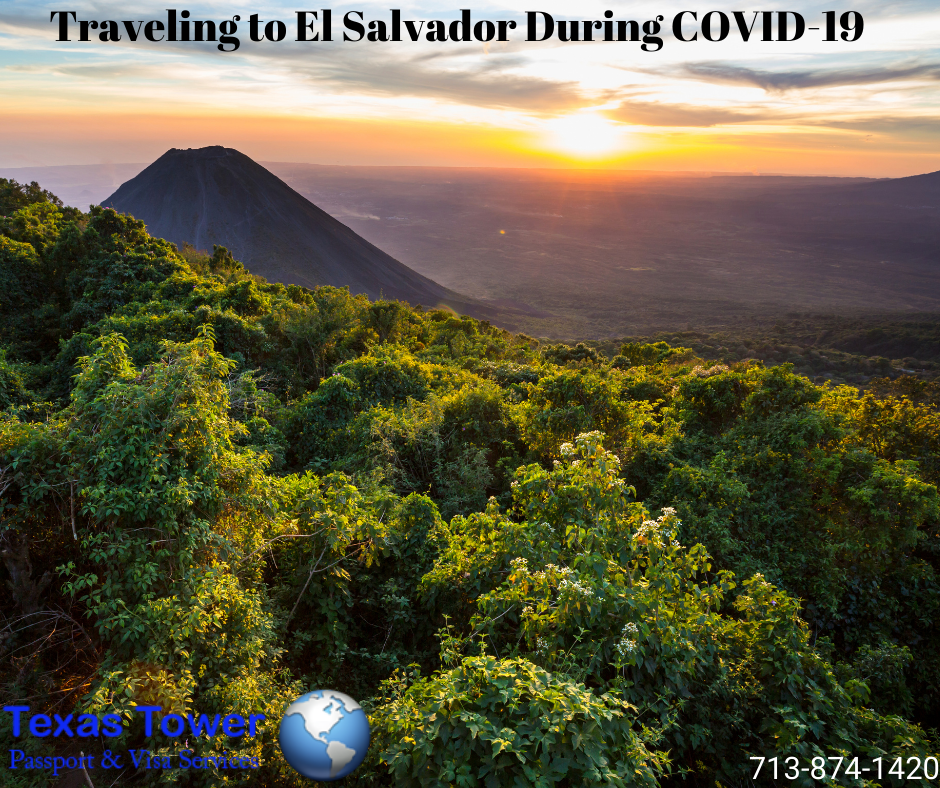 On September 19, international flights resumed to Óscar Arnulfo Romero International Airport (SAL) in San Salvador for the first time since mid-March. The country has said arriving passengers will face temperature checks. There is no official word on when tourists will be welcomed back, but the speculation is that it will be sometime in September along with other Central American nations.
A recent ruling from the country's highest court ordered the government's restrictions were unconstitutional and all businesses are now allowed to reopen.
El Salvador has seen 26,000 cases with 739 deaths.
US citizens do not require a travel visa. However, a valid US passport is required. If you are in need of assistance to obtain your passport, our team would be happy to help. Please contact us at info@texastower.net or call us at 713-874-1420.