Travelling to Turkey During COVID-19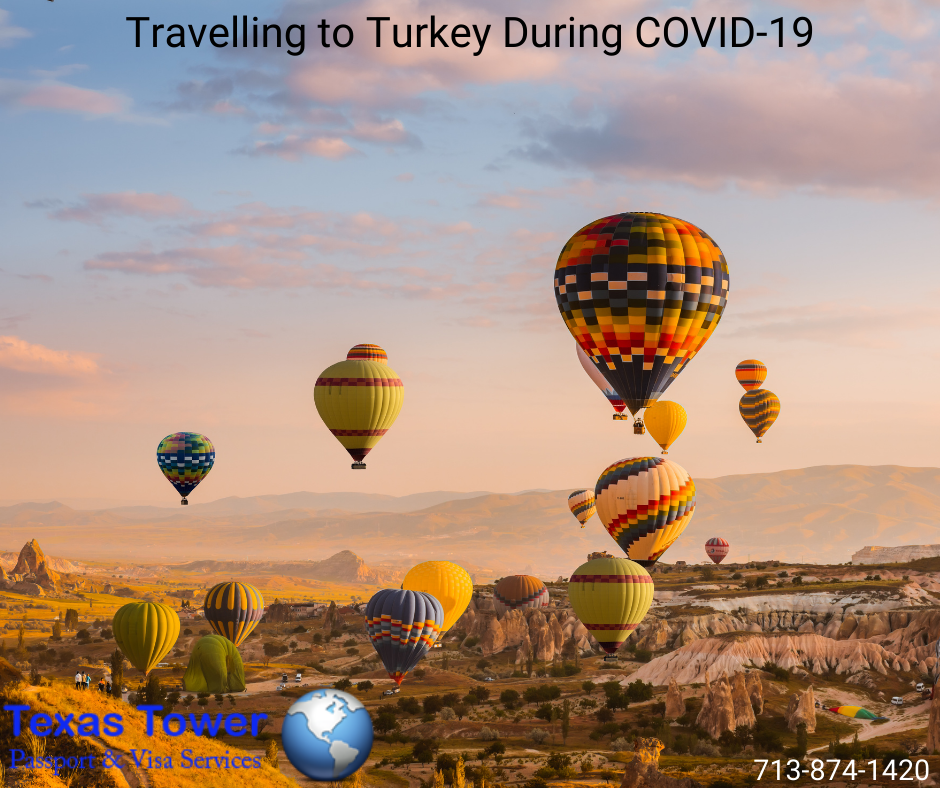 The majority of Turkey's borders have been open since June 12. There are currently no restrictions for US citizens traveling to Turkey, although passengers must complete an information form and prepare to be checked for coronavirus symptoms upon arrival.
In addition, the US Embassy and Consulates in Turkey stipulates that all US citizens must purchase tickets for onward travel to the United States.
NOTES:
After 10 April 2014, it is no longer possible to get a visa on arrival in Turkey. Visitors arriving in Turkey on or after this date must obtain an e-visa online before travel.
Cost government cost is $20, valid for 180 days after the date of arrival.
USA passports will receive multiple entry e-visas.
Please email us at info@texastower.net to begin the application process.
What you'll need to provide us with:
Please email us at info@texastower.net with the following:
Texas Tower Turkey Form (2 pages).
A scanned copy of your passport.
---
TURKEY EMBASSY FEES:

Turkey visa fees for US Citizens
Type of visa
Maximum validity
Processing time
Embassy fee
Multiple
up to 180 days
1 business day
20 (+ $25)
TEXAS TOWER SERVICE FEES:

Service fee is per person per visa
Process Time Allowed
Service Fee
Standard Processing 5-10 business days:
$ 85.00
Rush Processing 3-4 business days:
$ 95.00
Emergency Processing 1-2 business days:
$ 125.00
---
Return Shipping
We do not accept customer prepaid labels or return envelopes.
We offer Federal Express combined shipping rates!
Federal Express Overnight
$ 35.00
Federal Express 1st Overnight
$ 75.00
Federal Express Saturday Delivery
$ 50.00
When available
One Way Local Delivery within Houston city per applicant
$ 40.00
One Way Local Delivery to either Houston Airport
$ 180.00
If you require assistance or have any questions, please email us at info@texastower.net or call 713-874-1420