U.S. Citizen Planning on Working in Venezuela? You Need to Know This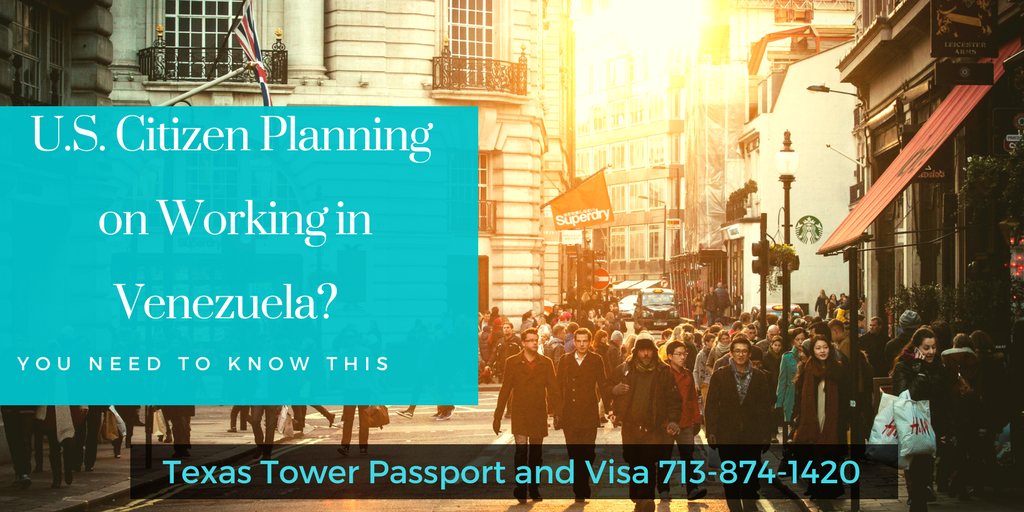 Are you a U.S. citizen planning on working in Venezuela? Working in Venezuela has a few extra requirements for a travel visa.
Necessary Documents for a Venezuelan Work Visa
There are two important documents you will need to include with a work visa along with the application. You will need a copy your police report on yourself and a copy of a certificate of health – both documents need to be translated into Spanish as part of your visa travel documents.
After you obtain the documents, we can not only handle obtaining your work visa for Venezuela, we can translate your documents into Spanish for you.
Additionally, your documents may require an Apostille. We can obtain the proper documentation for you.
How to Get Your Record Check
Simply call your local police department and see if you need to make an appointment or they handle walk-ins for record checks. Most countries require a 5-year history. We can certify the document for you.

You're going to Need a Health Certificate
Your health certificate should be less than 90 days old and signed by a doctor, again we can help you certify this document.
To see the full checklist of items you need to get a work visa in Venezuela, we put together a handy list for you on our Venezuela visa page here.
We also recommend checking the State Department for the latest travel warnings issued for your destination country. Here is where to find the latest Venezuela travel warnings.
We make getting your visa for Venezuela as convenient as possible. If you have questions, just contact us during business hours at 713-874-1420 and we'll be happy to answer any questions you have regarding passports or visas.