Yes or No -Do You Need a Visa to Travel to Australia?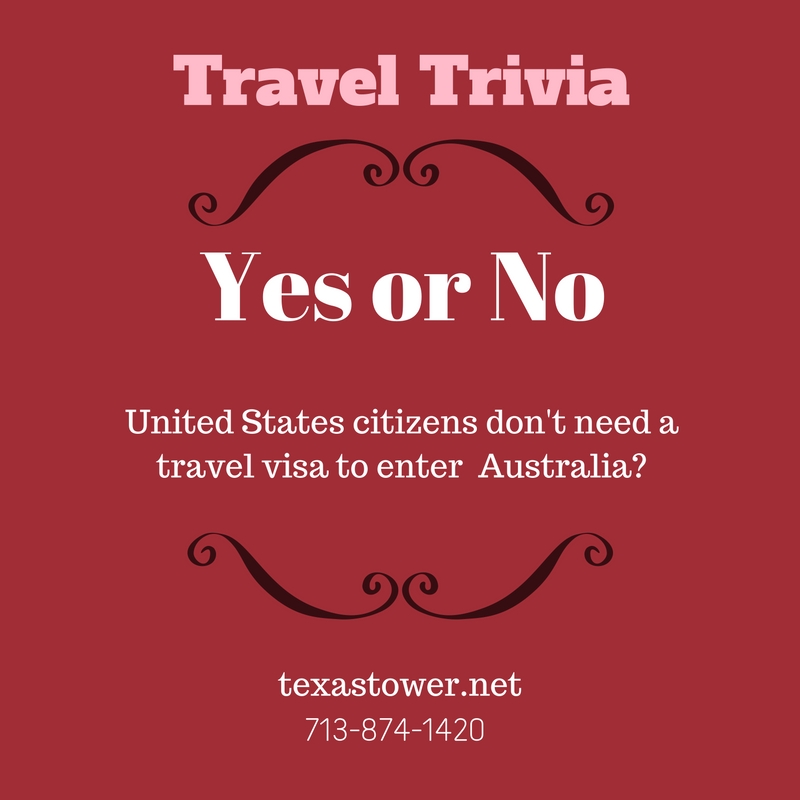 U.S. Citizen traveling down under? You're going to need a visa to enter the country. Fortunately, we can make it easy.
You may also need an Apostille for your documents. An Apostille is a single page document that certifies the seal and signature of the official signing the document.
Australian visas are electronic visas. You will need to contact our office directly to get the process started. Just email info@texastower.net or call us at 713-874-1420.
If you are emailing please attach the following:
– a completed copy of our order form
Please email us at info@texastower.net with the following:
Texas Tower order form
A scanned copy of your passport information page.
If you require that your visa is expedited, please contact our offices immediately to discuss the time frame for your visa. Our agents will walk you through the process and make it easy.