5 Best Hotels for Spring Break in Cuba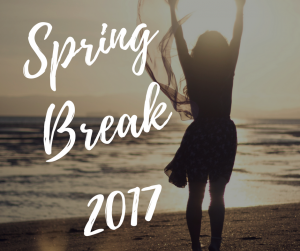 Are you heading to Cuba for Spring Break? It's only 90 miles from the U.S. so it's as fast and easy to get to as Mexico. And equally as exotic and warm. If you're wondering where to stay, we have five suggestions for you.
Varadero is located in the NW coast of Cuba and is a great landing spot for Spring Breakers. One of the most popular hotels here is the BelleVue Puntarena. This hotel is usually booked and stays busy. The elevators can be slow, but unless you're staying on one of the higher up floors, it won't be an issue.
Iberostar Laguna Azul is another gem to keep in mind if you're visiting Varadero for Spring Break. Like many hotels in Varadero, this hotel is currently undergoing renovations and updating, but it shouldn't affect your stay.
Cayo Coco is another popular destination for Spring Breakers, and here are two great hotels to stay at. Hotel Playa Coco is a beach front with easy access to the ocean. Numerous activities are available and the food is rated highly. Memories Caribe Beach Resort is larger than Hotel Playa Coco and just as busy.  If you arrive at night, the pathways to the rooms are not lighted, just follow whoever is delivering your luggage and you should have no issues getting to your room.
Bravo Caracol located in Santa Lucia is moderately priced and has a reputation for great food and entertainment. Also located on a beautiful white sands beach, you may wish Spring Break lasted a little longer.
Make sure your passport and travel visa are ready to go, and if they aren't – talk to us!