How to Deal With a Stolen or Lost Passport Step by Step Tutorial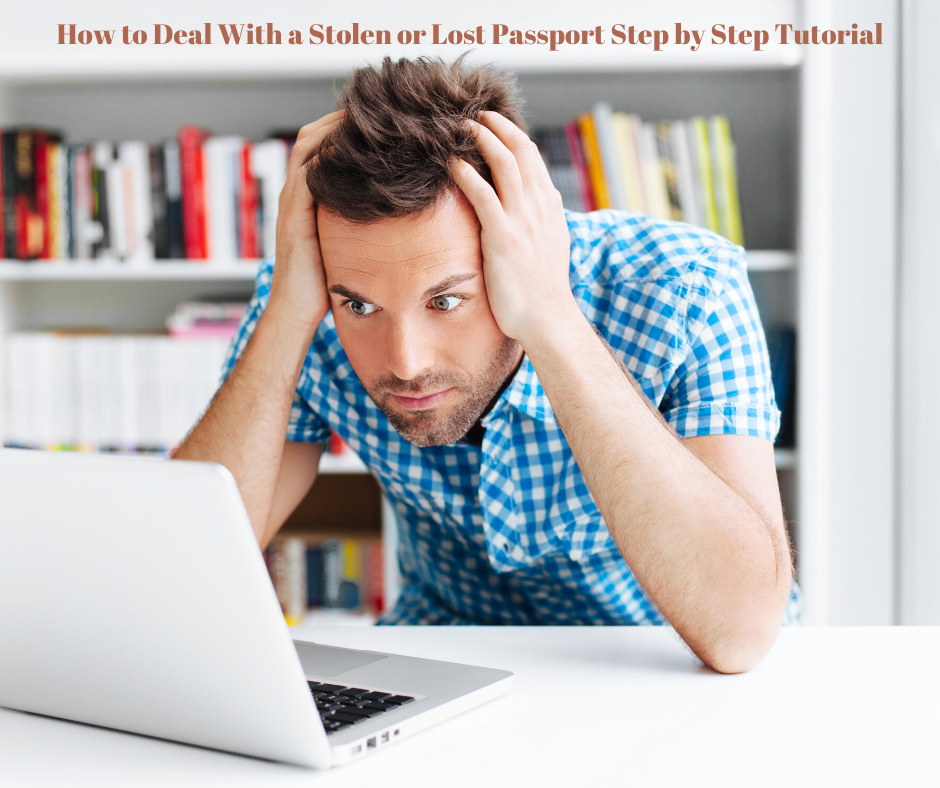 Calm yourself, this situation, as with most is completely fixable. Our highly experienced staff team in Houston can help you with every last step of the process if your US passport has been lost or stolen.
First off, you should report it
Losing your passport is no small ordeal, if you believe it has been lost or stolen you should immediately report it to protect your identity. Your missing passport will be deemed invalid for travel. You are able to report it online or call the Department of State at 1-877-487-2778 (TTY 1-888-874-7793)
Next up, you should replace it.
Replacing your passport is a very simple process that Texas Tower is able to expedite for you. Simply go to the Department of State and complete the DS-11 form online and then print the passport application, do not sign.
Following this, you will need to print a copy of the DS-11 Passport form. Again, make sure not to sign this form. This copy will be included with your Texas Tower order.
You will need to fill out a DS-64 form, which is a statement for a stolen or otherwise lost passport. Print only one copy and sign only in black ink. The original copy must be included in the sealed envelope. You are to take this to your local post office. The copy you made will go on the outside with your Texas Tower authorization form.
Now you are to get two passport-quality photos taken. We are able to assist you with this or have these pictures taken by a facility that is familiar with passport photo requirements. These are examples of but not limited to establishments such as Walgreens, CVS, or Kinko's.
To get your passport reissued you must provide proof of U.S. citizenship and identification. You are able to provide proof of citizenship using one of the following documents:
Original U.S.-issued birth certificate
An expired U.S. passport that was issued for 10 years
Original U.S. Naturalization Document
Proof of identification is able to be shown in the form of a state-issued or federal issued I.D. You should make a clear back and front copy. Examples of I.D. can be: valid state drivers license, military I.D., or government I.D.
The identification used must have been issued over 6 months ago.
Do you need your passport reissued quicker?
Use a flight itinerary or company letter requesting rush service. We are able to help you with a sample letter that meet the requirements of your local passport office.
Last, because you are using our service to expedite the reissue of your passport, you will need to include an authorization for Texas Tower to act on your behalf. Please make two copies and place one of said copies inside the envelope to be sealed by the post office and one on the outside.
Take your documents to your local post office to be witnessed, signed, and sealed. It is critical to not open this envelope once sealed.
Do you need help finding a passport agency deputy?
You can find a complete list of local agencies at http://iafdb.travel.state.gov.
Be aware your local post office will charge an execution fee of $25 for witnessing your document signing and sealing of your envelope.
Once completed, mail your sealed envelope, copies for Texas Tower, and payment, which will be shipped overnight.
to:
Texas Tower Passports & Visas
2020 Montrose Blvd. Suite 400
Houston, TX 77006
Phone (713) 874-1420
A member of our Houston staff will handle your order, and you can track the status of your passport reissue completely in real-time.